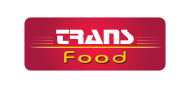 ---
The Agri-food sector requires special logistics.
This is why the TRANSFOOD company was created in 1997, growing in our wheat sector a completely reliable and secure transport service between storage, production, and distribution sites.
The demands of the market imposing complete and efficient structures led us in 2018 to create our logistics department with an exclusively Agri-food vocation for the management of flows towards the entire Tunisian territory.
Our transport fleet is made up of 30 semi-trailer trucks including 10-grain tippers, 5 flatbed trucks, and 3 tank trucks.