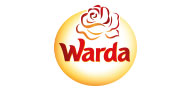 ---
Born from the union between a pasta maker and a flour miller, the company PÂTES WARDA has been present on the pasta market since 1997
The company operates in the field of pasta and couscous manufacturing.
Leader in its market, PÂTES WARDA uses all its resources to boost the market through innovation and technological advancement.
Thus in 2014, the company was granted the National Quality Award delivered by the Tunisian Ministry of Industry.
With its success and growth of nearly 200% over the last 10 years, the company has more than 500 employees and has the largest production capacity in Tunisia.