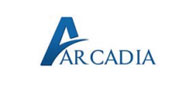 ---
Created in 2015, ARCADIA is an International Trade Company (SCI) whose primary vocation is the development of the Rose Blanche Group's export markets around the world.
With a mission to study and prospect European, North American, and Asian markets, the company has completed several set-up and partnership projects in France, Canada, UAE, and Japan.
Today, ARCADIA is trying to diversify its activity by offering, in addition to products from the Rose Blanche Group, other products from Tunisian culinary traditions such as olive oil, Harissa, dates as well as a multitude of fresh produce such as fish and fruits and vegetables.